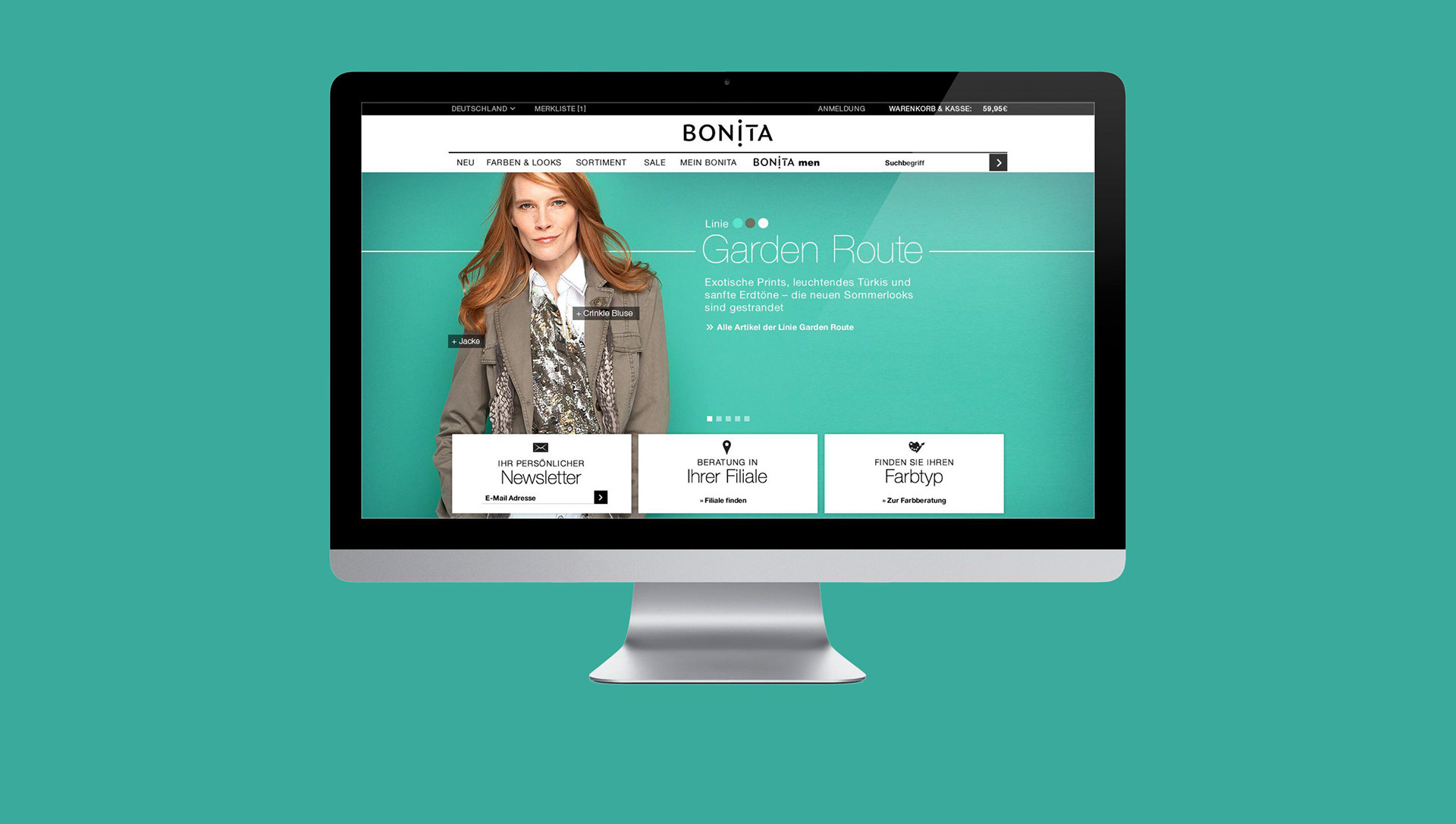 Photoshooting
Shooting with the original clients products in front of coloured foils in order to comply to the clients product lines, which always use a key colour. The shooting was created and directed by Elke Maasdorff, exeptional designer in Hamburg.

Product Detail Page
Inserting additional content was important in order to increase consultative character of the brand.
Product Listing Page
Bundeling the products on listing pages default will show the customer what clothes she can combine best and thus enables her to equip herself out of one product line.